Fourteenth Algorithmic Number Theory Symposium, ANTS-XIV,
University of Auckland, New Zealand
June 30 - July 4, 2020
---

---
About
The ANTS meetings, held biannually since 1994, are the premier international forum for the presentation of new research in computational number theory and its applications. They are devoted to algorithmic aspects of number theory, including elementary number theory, algebraic number theory, analytic number theory, geometry of numbers, algebraic geometry, finite fields, and cryptography.
The 14th ANTS meeting will be held at the University of Auckland, New Zealand, on June 30 - July 4, 2020.
The meeting will be followed by a workshop on the Mathematics of Post-Quantum crypto (more details to follow, probably July 6-8).
---
News
COVID-19: We are in ongoing discussion with the ANTS steering committee about the conference. The paper review process, notification date, and publication are not expected to change. For the moment we do not recommend anyone book a flight to New Zealand for the conference. A decision about whether to postpone the conference, or move to a different format, will be made before the end of April.
Paper submission deadline extended to midnight Pacific time on Friday February 28 (= Sat 29th, 8am UTC). You may submit new papers or revise your submissions up to this time. If there is a problem with the submission server then email your paper to the chair at S.Galbraith (at) auckland.ac.nz
Poster submission deadline: April 20, 2020
The National Science Foundation plans to support participation at ANTS XIV by junior researchers from US institutions. Priority will be given to those presenting papers and/or posters at the conference.
Thanks to generous support from the Number Theory Foundation (NTF) we will be able to offer stipends to assist researchers who do not have enough funding to attend the meeting. The deadline for stipend applications will be May 1st. The value of stipends will be up to US$ 1000.
Registration will open in late March. The earlybird registration fees are NZ$ 250 for students (this is approximately 150 euros or 160 US$) and NZ$ 550 for the full rate (approx 330 euros/US$ 350). The earlybird registration deadline will be May 17.
Submission deadline: Feb 25, 2020
July 2019: Announcement of ANTS 2020 and website launch.
---
Invited Speakers
David Harvey (UNSW, Australia)
Isabel Vogt (Stanford, USA)
David Jao (Waterloo, Canada)
Felipe Voloch (Canterbury, New Zealand)
---
Related events
Workshop on the Mathematics of Post-Quantum crypto, July 6-8, Auckland, New Zealand.
International Symposium on Symbolic and Algebraic Computation (ISSAC 2020), 20-23 July 2020, Kalamata, Greece.
Special session on computational number theory, Foundations of Computational Mathematics (FoCM) 2020, Vancouver, June 15--24, 2020.
Géométrie algébrique, Théorie des nombres et Applications, GTA 2020, 21–25 September 2020, Tahiti, French Polynesia.
---
Committees
Organising committee:
Steven Galbraith (University of Auckland)
The local organiser is Steven Galbraith.
Program committee:
Divesh Aggarwal, NUS, Singapore
Reinier Broker, Center for Communications Research, USA
Wouter Castryck, KU Leuven, Belgium
Jung Hee Cheon, Seoul National University, Korea
Brendan Creutz, Canterbury, NZ
Kirsten Eisentraeger, The Pennsylvania State University, USA
Claus Fieker, TU Kaiserslautern, Germany
Tom Fisher, Cambridge, UK
Steven Galbraith, Auckland, NZ (chair)
David Harvey, UNSW, Australia
Michael Jacobson, University of Calgary, Canada
Elena Kirshanova, Immanuel Kant Baltic Federal University, Russia
Thorsten Kleinjung, EPFL, Switzerland
Chloe Martindale, Bristol, UK
Michael Naehrig, Microsoft, USA
Alina Ostafe, UNSW, Australia
Jen Paulhus, Grinnell College, USA
Christophe Petit, Birmingham, UK
Kate Stange, University of Colorado, Boulder, USA
Marco Streng, Universiteit Leiden, Netherlands
Andrew Sutherland, MIT, USA
Emmanuele Thomé, INRIA, Nancy, France
Christelle Vincent, University of Vermont, USA
Alexandre Wallet, NTT Laboratories, Japan
---
Selfridge Prize
At each ANTS meeting, the Selfridge Prize is awarded to the best submitted paper as judged by the program committee. The prize is funded by the Number Theory Foundation.
---
Sponsors
University of Auckland, National Science Foundation, Number Theory Foundation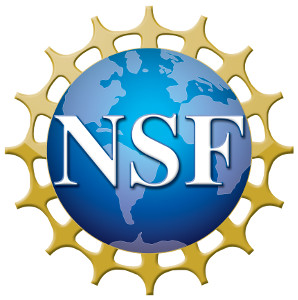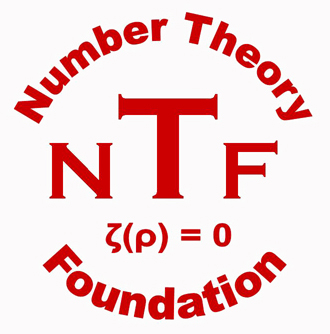 ---
Recent ANTS conferences
ANTS-XIII, Madison, Wisconsin, USA, July 2018
ANTS-XII, Kaiserslautern, Germany, August 2016
ANTS-XI, Gyeongju, South Korea, August 2014
ANTS-X, San Diego, USA, July 2012
ANTS-IX, INRIA, Nancy, France, July 19-23, 2010.
ANTS-VIII, Banff, Alberta, Canada, May 17-22, 2008.
ANTS-VII, Berlin, Germany, July 23-28, 2006.
See also the Wikipedia entry for ANTS.
---