New Zealand Approximation Theory Group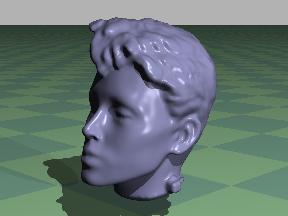 (aka Approximation down under)
Welcome to the homepage of the New Zealand/Aotearoa Approximation Theory Group. The core of the group is Rick Beatson (Canterbury) and Shayne Waldron (Auckland), both of whom work fulltime on Approximation Theory, and consists of the following people.

Here is a list of the addresses and interests of the Approximation Theorists working in Australasia.
Conferences
Surface Approximation and Visualisation University of Canterbury 15-18 February 1999 Surface Approximation and Visualisation II Westport 19-22 February 2002
Visitors
Professor Len Bos of the University of Calgary visits Norm Levenberg at the University of Auckland every year. Here is a list of visitors to and from Australasia. One of the aims of the group is to support postdocs in Approximation Theory. You are most welcome to come and visit us (visitor information).
Approximation Theory Network
The AT-NET (Approximation Theory Network) is intended as a ready means for the distribution of information to the Approximation Theory community. The more people know about it and sign on, the better for the community. Here are the AT-NET bulletins. There is also NA-NET (Numerical Analysis Network) and OP-SF-NET (Orthogonal Polyomials and Special Functions Network).
Bibliographic data bases
The University of Auckland is a mirror site for the highly useful Spline Bibliography currently maintained by Carl de Boor, and provides a convenient electronic form for submitting references to it. It can be searched electronically in Madison or using the JAT version of find_out (faster).
Journals
The main journals in Approximation Theory are Use Paul Nevai and Giuseppe Rodriguez 's most excellent CA + EJA + JAT search to search the tables of contents of all three journals (simultaneously!).
Approximation Theorists
Here are searchable lists of Approximation Theorist's addresses and e-mails
The address lists of persons whose last names start with the letter...

A B C D E F G H I J K L M N O P Q R S T U V W X Y Z

The e-mail lists of persons whose last names start with the letter...

A B C D E F G H I J K L M N O P Q R S T U V W X Y Z

(a database of htmls is on the way, some htmls). Also, a list of those in Australasia.
Other WWW sites
See Tom Hogan's extensive list of Approximation Theory web sites, or visit Amos Ron in Madison. The French connection, the Wavelet IDR Center.
---
Edited by Shayne (waldron@math.auckland.ac.nz). Last Modified on .