---
Practical Information
Financial support


Unfortunately, we are unable to provide any financial support due to limited funding.
Internet access


The University of Auckland provides wireless access for visitors whose home institutions have
eduroam
. If you require an IT access to the University of Auckland network, please contact one of the local organisers at least one week before your arrival.
Accommodation


Accommodation provider websites:


University Hall
(
30 Whittaker Place
) offers affordable accommodation with stunning views. Completed in 2011, University Hall is centrally located off Symonds Street, at walking distance to the conference venue. Each single room contains a king-sized bed, desk, chair, wardrobe with shelving, opening window with blind, and internet access.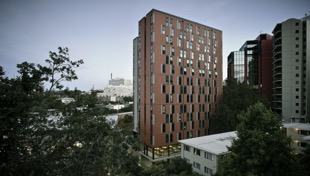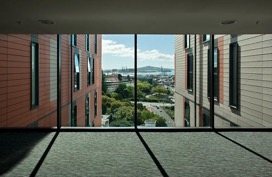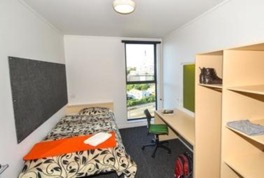 A standard single room including breakfast and with a shared bathroom is $92.00 per night.

It is also possible to get very reasonable accommodation at the University facilities, where the rates range between $180-$275 per week for a single room.

Other options include:

Local transportation


Please
click here
for details about transport from Auckland airport to the city centre.


Parking

Click here
for parking options near the conference venue.


Local information for visitors


Auckland is the largest city in New Zealand with a population of about 1.5 million people. Called the
'
City of Sails
'
, the Waitemata Harbour is within walking distance of the university and it stretches eastward to several popular swimming beaches (including Mission Bay and Kohimarama). The Devonport suburb is a short ferry ride from the Auckland Ferry Building. Some islands worth visiting by ferry include Tiritiri Matangi, Rangitoto and Waiheke. Also within walking distance from the university is Auckland Museum, one of the two most important NZ museums, at the Auckland domain. The Parnell shopping precinct is also close by, as is the main Auckland CBD. Information about Auckland, restaurants, grocery stores, etc will be posted soon.

Below are a few third party links:


Visa to New Zealand


Citizens of visa waiver countries do not need to apply for a visa before travelling to New Zealand if they are visiting for 3 months or less. British citizens are allowed to visit for 6 months or less without a visa.
Click here
for a list of visa waiver countries.


IMPORTANT:
From
1 October 2019
, visa waiver members need to apply for an
NZeTA
online to be allowed to travel to New Zealand.
Allow up to 72 hours for processing, but it could take as little as 10 minutes.


For information about the visa application process, please
click here
.