Geometry: Interactions with Algebra and Analysis
Auckland
14-18 February 2005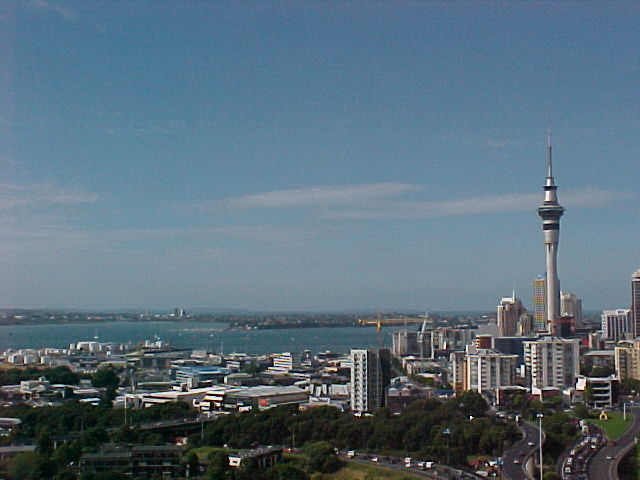 Speakers | Timetable | Local transport | Accommodation| Registration | Local support | Organisers

This international meeting is one of the key events of the Thematic Program funded by the
New Zealand Institute of Mathematics and its Applications (NZIMA).
The following will deliver 1-hour invited lectures:

View their talk titles and abstracts here.

Timetable

The conference will commence on Monday, 14 February, and finish on Friday, 18 February.
In addition to the invited lectures, there are a number of contributed talks, of up to
25 minutes in duration. Abstract submission has now closed. You may view accepted abstracts.
Here is a provisional timetable and program for the meeting.
A range of options, catering for most budgets and tastes, is available.

For each option, we include additional information, including special offers
for conference participants, and booking information.



You must contact the establishment directly and arrange your own booking!


Ensure where appropriate that you include the Special Reservation
code for each venue to obtain the special rate.

All venues are within at most 10 minutes walk from the Mathematics Department.
This map allows you to find the locations. More details are on each site.

Cintra Apartments Rates Make reservation

Hyatt Regency Auckland Rates Make reservation

Quest on Mount Rates Make reservation

Grafton Hall of Residence Rates Make reservation

Railway Campus Residence Rates Make reservation

O'Rorke Hall of Residence Rates Make reservation

St Paul Apartments Rates Make reservation


When you register for the meeting, please record your accommodation details,
so that we can assess and adjust bookings for individual establishments.

If you have special needs which cannot be addressed via these options,
please ask us for assistance.

Airport to city transport

The airport is 25 kms from the city. A number of shuttle-bus services operate
from the airport to the city. Look for these immediately outside your terminal.
Most will deliver you to a nominated location.

Cost per person about NZD$20-25, usually special deals apply for two persons
travelling to the same location. A taxi will cost from $40 to $60, depending on
traffic and the time of day.
The meeting is one of the key events of the Thematic Program funded by the
New Zealand Institute of Mathematics and its Applications (NZIMA).
Registration closed on January 31. Here is a list of participants.

There will be a registration fee of NZ$50 for academics based outside of New Zealand.
This can be paid at the start of the meeting. Students do not pay a registration fee.

You may view accepted abstracts.

Support for New Zealand based participants

We will provide a grant up to a maximum of $750 to cover travel and living costs of
students from New Zealand universities [other than those in Auckland] to attend the
meeting.

Similarly, we expect to provide support to NZ-based academics to
assist with accommodation and related expenses.

We will contact you after you register to discuss details.

If you are based in New Zealand and wish to participate for a longer period in
the program, please contact us for information on financial support available.

Also see information on scholarships which are available to
both local and international students.

Tourism and social activities

A wine reception will be held on Monday evening.

Two excursions are planned for Wednesday afternoons.
Please read the information on these here and select
when you register on the first day of the meeting.

A conference dinner will be held on Thursday evening at Bowmans.
The cost is $50 per person. The restaurant will cater for people with
various dietary requirements. Numbers are limited.

Tourist information for the Auckland region is available here
and one of the many country-wide tourism sites is here.
The organisers are Gaven Martin and Eamonn O'Brien.

Additional information
This page will be updated regularly. To obtain further information, email Eamonn O'Brien

Last updated February 2005.